19.07.11 New YouTube Channel for Budspencermovie
Our interview with Terence Hill is with its 33.000 Views (in the old YouTube Channel) already legendary. We've founded a new channel which will soon be a licensed YouTube partner - "BudspencermovieTV" - and there we will re-upload this video. So click on it as much as you can and forward this video to your friends as well. As a partner we will get a little bit of money for each click :) So spread the word!



Share video:
12.07.11 Part two of our Germany tour with Bud
On the new blog entry you will know more about what happened in Leipzig, Germany. For example about Tinka, the jewelry designer, and her private moment with Bud! You will also know what the Bärenstarken Typen e.V. - (probably) the first registered Spencer/Hill fan club - did to support our project. We'd like to take this opportunity to thank them for their huge support! So let's read the new blog entry.
05.07.11 This was it
The first report about our shooting in Germany is done! We shooted in Berlin during Bud's book-signing and our blind protagonist Jorgo had the chance to meet Bud. On our new blog entry you will know more about what Jorgo came up with for his moment with Bud. A little quiz game will be in the end of the article – it has to do with Terence Hill, but only slightly ;) Read it here for yourselves!
Bud Spencer cult on the net
After our "Crazy fans" blog article series there's now a new multi-part blog article about this cult (only in German). We'll start by reporting about the different fan websites and will then show you the outgrowth of this fan culture in everyday life. Up to now, nobody has ever given so much attention to Spencer/Hill fans as we have. We are almost competing with Starwars fans and Trekkies ;) So let's go and read the new blog article.
Buddy Task Force
We are receiving so many letters from you asking how you could support us that we decided to add a ToDo button (see above) to use this fan power the best way possible. According to our motto From Fans, for Fans, with Fans from now on we'll publish regularly Buddy-Tasks where we'll need your urgent help.
So let's go and click the button!
Helper for our documentary wanted!
Our project is getting bigger and bigger and therefore our Budspencermovie team needs your support! We are looking for a reliable and dedicated person who can help us with the organization.

We can't offer you payment for your work but a lot of fun and an interesting project that has already caused a stir inside and outside our country (e.g. the Süddeutsche Zeitung, Bild, WDR,ORF, TV, Servus TV etc. are just some of the Austrian and German newspapers and tv channels that reported on our project – to read more just go to the press review on this website). If you work with us, you'll learn much about marketing, WEB 2.0, organization, film production etc. – But you need to be self-responsible and be able to work independently.

If you live in Vienna and would like to help us, please send us your application letter and your CV to office@budspencermovie.com
We are looking forward to meeting you!
Fans of the world, unite!
Would you like to be part of it? Register as a fan:
First name

Zip code

Country
Bud und Terence from the puppet chest
Bud und Terence from the puppet chest: you can get to the new blog entry here . It's so amazing to see what fans come up with - and these are the people we are looking for! If you have a great story to share with us, e.g. why you became a fan or that you own the largest collection of posters/ films/records - it doesn't matter , we are looking for crazy fans who want to tell us their story! – just write us, become fans on Facebook and Be Bud of it!
Emmy Winners Join "They called him Spencer"
The Emmy Winners Reinhold A. Fragner and Martina Fröschl of the visual effects film studio Industrial Motion Art became part of our documentary "They called him Spencer" and will support us with many cool effects. Here, we show you what they are made of and you can whatch more on our latestblog entry
We just spoke with Bud on the phone…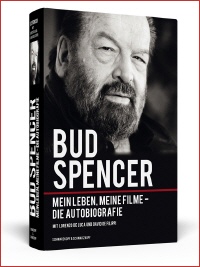 …about his planned stay in Germany on the occasion of the German translation of his biography which is coming out in April. And we organized the translation! You can pre-order the German version under this link (please use this link, because part of the earnings will go to our project!) There's more information on our latest blog entry and you can also find out in which German cities he's going to be.
Happy New Year!!
As it was impossible to escape from the end-of-year reviews shown on tv, why not do the same online? So, we prepared an end-of-year 2010 review of "They called him Spencer" for you and made a review of all of last years important events. You can read it on our new blog entry as usual.
The first Bud Spencer fan reunion planned for Vienna!!
We are planning to organize the first Spencer/Hill fan reunion in Vienna, in early summer 2011. And, of course, we want to offer you the whole works from great live bands to competitions (eating, costume, tatoos, arm wrestling) to the right movies and the real (beans) meal ;)
As always in our project, it is time to participate. We need your help to organize/realize this event!! Write an email to office@budspencermovie.com and be part of our "Fan reunion team"! More on our new blog entry
Crowd funding: Interview with Bud
The Advent Season is a good time to make donations for our Bud Spencer project. You've got the chance to support our project very easily. After IndieGoGO we also registered in mySherpas. That is a crowd funding plattform, i.e. a huge amount can be reached by many (little) donations. And in our case, to cover the expenses for the interview with Bud Spencer (trip, accommodation, equipment, etc.)
Each donator has he chance to win great prizes so check that page out!
Bud und the popular culture part 3
All good things come in threes. Here is the third part of our blog series. We'll present you many great cover bands again like I Fratelli Los Angelis. See for yourselves by watching the video and reading the blog entry
Of festivals, crowd funding and fans
Here on the new blog entry you can find out in which festivals we've been in the last weeks, how you helped us and how you can keep doing it – enjoy :)
Bud and the popular culture part 1
Here is the first part of how Bud Spencer influences today's popular culture. In particular we'll show you the ways in which this phenomenon comes to light. To find, as usual, on our
Bud and the popular culture part 2
After part 1, here follows part 2. On our new blog entry you will find everything about Spencer/Hill soundtrack, cover bands and much much more. In addition, there's also a movie clip of our fan reunion in Halle (Germany) that we filmed for you.
Along with Bud came Django
A movie about Bud Spencer without Django being on board? No way! Terence Hill was just a temporary high light, we are in the process of increasing the number of Stars. We've already told Franco Nero about our project and have exchanged our contacts. Let the interview come! More on our new blog entry
Interview clip with Terence Hill
We don't want to keep you on tenterhooks any longer and uploaded just for you our first interview clip with Terence Hill on our Youtube channel! There he talks about the time when both him and Bud were in the same swimming club – S.S. Lazio Rome. Did the 12 year old Mario Girotti see the 22 year old Carlo Pedersoli as a swimming idol or was it rather completely different? See for yourselves! As usual on our new blog entry


Share video:
The Acadamy Award Winner Ruzowitzky is "Bud o fit"
We met Stefan Ruzowitzky at the Slashfestival at the Filmcasino. We were there to present our new project as well as both our trailers the Splatter and the Bud Fans. The Spencer/Hill movies did of course leave director and script writer Ruzowitzky impressed, but see for yourselves:


Share video:
Happy Birthday Bud!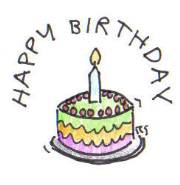 Our Bud(dy) turns 81 years old today, so let's party! We've already raised our glasses to him – Happy Birthday! May you stay with us for another 80 years!
Our interview with Terence
It's done! The interview with Terence that we long sought for is in the can. He talks with us about Bud Spencer's private side, if fame has changed them and how, he tells us about projects planned for them together and many more things. As usual, you can find all details about our meeting with Mario Girotti on the blog entry. All your questions that haven't been answered so far will be asked in the next interview he promised us already :)
And now for some more Bud in the second trailer!
Share video:
Now you'll have two more Bud Power minutes to see on the extended version of our second trailer! You will know exclusively why Bud Spencer and his youth friend Luciano De Crescenzo were happy about the bombing raids on Naples.
The latest news – our project at a glance
The celly rang twice…
and Terence was at the end of the other line to officially confirm the date of our interview. So, in a few day we're going to do one of the rare interviews with Mr. Girotti.
Therefore, it's your last chance to send us your questions to Terence Hill! We won't stop filming until each question hasn't been answered to our complete satisfaction. So read our Call on ourlatest
blog entry
und write us a quick email to
office@budspencermovie.com
Terence Hill will give us an interview

Share video:
Terence Hill officially confirmed an interview with us for our movie. The interview will take place in a few weeks. Now it's your turn to send us your questions to him – what did you always want to know? We will consider each question and include it in our interview, so go for it and send us an email to office@budspencermovie.com Don't miss this unique chance!
Bud Spencer fan reunion in Halle, Germany, 2010
Finally amidst the right people!
(Bud Spencer Fan in Halle)
Thank you to Matthias Scharz and Michael Maaß of SpencerHill.de for their amazing and simply perfect organization of the fan reunion. A huge thank you also to Spencer Hill Magic Band for their awesome music. And last but by no means least a huge thank you to you, dear fans, for your great support! We uploaded for you the pictures of our reunion on the Facebook fanpage. You just need to become a fan to download them!
It was an amazing event, too bad for those who missed it. And a detailed blog article will follow soon…
We did it!
Thanks to your support we really did it!
We won the Content Award!!
The prize goes to us all, but we have to keep "the bucks" for ourselves :) Soon you'll know how the awards show was.